Random Question of the day: Where do you get your fonts from?
I'm linking up with Primary Possibilities for an instagram linky!
I've had an instagram for quite awhile I've just used it to take random pictures of things not deals I find or anything like that. This whole idea is awesome. It's another great way to collaborate! So follow me on instagram! Not only will I try to post deals that I find you will also get to see tons of pictures of my best pal Bernice! I love this whole thing because it's like you get a glimpse in the life of the people you read everyday! So join the linky and follow me on instagram!
Thanks to the 3am teacher for the frame and Scrappin Doodles for the Cute Boston Clip Art!
<a href="http://www.bloglovin.com/blog/5244733/?claim=972tzbjgbz2">Follow my blog with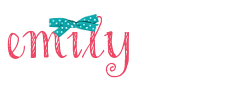 Follow my blog with Bloglovin