I've been teasing and I apologize but first I'm going to blog about Marie's awesome giveaway! She is celebrating 300 followers! Help her celebrate by checking out her AH-MAZING blog and signing up for your chance to win!
So my Nanny left early this morning which makes me sad! I'm don't get to spend as much time as I used to with her and I miss that! I lived with her while I was in college so I got pretty used to seeing her everyday. I talk to her on the phone everyday...but it's not the same thing!
My Nanny and I last Christmas
Nanny came and helped to give my classroom a facelift! She's an excellent seamstress and I have even made a quilt with her. She just hasn't gotten around to teaching me how to use a sewing machine. It was on the agenda for this summer but with moving homes, and classrooms we just haven't gotten around to it.
In her time up here she re-covered my desk chair. This chair was my original chair when I was a computer applications aide at this school 3 years ago. It was looking just a bit run down. I should have taken some before pictures...but I forgot and by the time I remembered it was already put together!
The bottom is secured by elastic and the top piece has a draw string. This is for easy removal should it need washed. Don't you just love it!
Next she made my curtains. I think that these turned out really well. I thought the combination would look nice together but I had no idea it would look this nice. It must her amazing sewing powers:
She even made a matching table skirt for this table that my bearded dragon (more on that later) is going to sit on.
Everything turned out really nice! She even made birthday chair covers for my birthday kiddos. I forgot to snap some pictures of those but I may add them in a later post.
I added some lanterns to my ceiling. I've still got to go to the party supply store to get some yellow ones they were out at hobby lobby :(. I think I am going to do those fun fluffy ones. My room just needs more yellow. It has actually become my new obsession which is strange! (please ignore the mess)
I was also lucky enough to inherit this bookshelf since they were re-modeling our music room. It was a tight squeeze but I was able to fit all of my books in the containers on the shelves. I love these containers! Especially the colors. I got them at the dollar tree of course!
This next picture is something I have given away as a freebie and I thought you might like to see the finished product. This is my how am I going home chart. Like I said before I will write the childs name on a pin and then the bus number if that child is riding a bus, or maybe if they are in a car who will be picking them up. I think it's a useful system but I will wait and see how it works throughout the year. Click the picture to go to the freebie where it's offered.
I found this idea on pinterest which led me to this blog: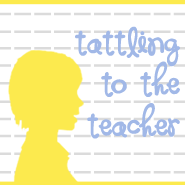 She offers her template for free by clicking
here
she even includes lunch choices. I don't have to keep track of that so I just did the dismissal situation.
If you've made it to the end of this post you deserve a reward because it was a long one! Thank you to each of my followers I hope that you take something from my blog even if it's just a giggle.
I also just have to share this random picture of Bernice. I hope this gives you as much of a giggle as it did me!
I think she's been missing me at home lately so I'm not going to school I'm just staying in and snuggling :)
Happy Sunday!